Academics (Copy)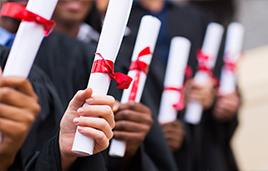 PREPARING YOU FOR KINGDOM LIVING

BIBLICAL STUDIES
Kingdom Life University emphasis is Biblical Studies. A right foundation is vital in the building blocks for life and life's purpose. A major distinction of KLU is the foundation of God's word hidden in the heart relating to the KIngdom of God. Students take a course on every book of the New Testament, chapter by chapter. Students write their own "Living Commentary" of the entire New Testament along with other additional courses in the Old Testament.
KINGDOM BUSINESS
The Department of Kingdom Business offers courses, mentoring and developing your business skills. Business students are taking the kingdom into the marketplace in a major way today. Men and women are trained and equipped in how the kingdom functions in the marketplace.
KINGDOM HEALTH
KLU believes you are the temple of the Holy Spirit and he health of believers is important in fulfilling their destiny. With courses on biblical health by Dr's Jeffrey and Andrea Hazim, as well as Health Nutritionists Dr. Kathy Parslow, students will learn life changing knowlege in good nutrition and healthy life style. The science department is also discovering new products and distributing them through KLU.
MEDIA & PRODUCTION
The Department of Video and media offers hands on opportunities to learn the skills necessary
for production of videos, promotional videos and movies. Training in editing, lighting, staging and
post production will equip you with powerful media skills needed in kingdom business & ministry.
MISSIONS & EVANGELISM
KLU has campuses in over 20 nations with over 70 National directors. Missions has always been a vital part
of Kingdom Life University. Students can take short term mission trips as well as train online with
KLU while serving in a mission. Evangelism courses include the best tools for witnessing and reaching
your community for Christ. There is also training in deliverance and healing.
AVIATION
Aviation plays an important part in world missions and kingdom business mobilization. KLU has linked with the
Cessna Flight centers available in almost every FBO (fixed base operator) in most small airports
across America. You can train for your pilots license while taking your biblical study courses.
ACCREDITATION
TRANSWORLD ACCREDITING COMMISION INTERNATIONAL